IDiverSE assessment focuses on providing students with the tools, awareness and regular feedback from the teacher, so as to be able to control their own learning and development of fundamental key skills for the 21st century. Below you can find the assessment guide as well as the different tools developed in this framework. For each tool we also provide access to an editable version so that anyone using them can adjust and adapt according to their students' needs.
---
---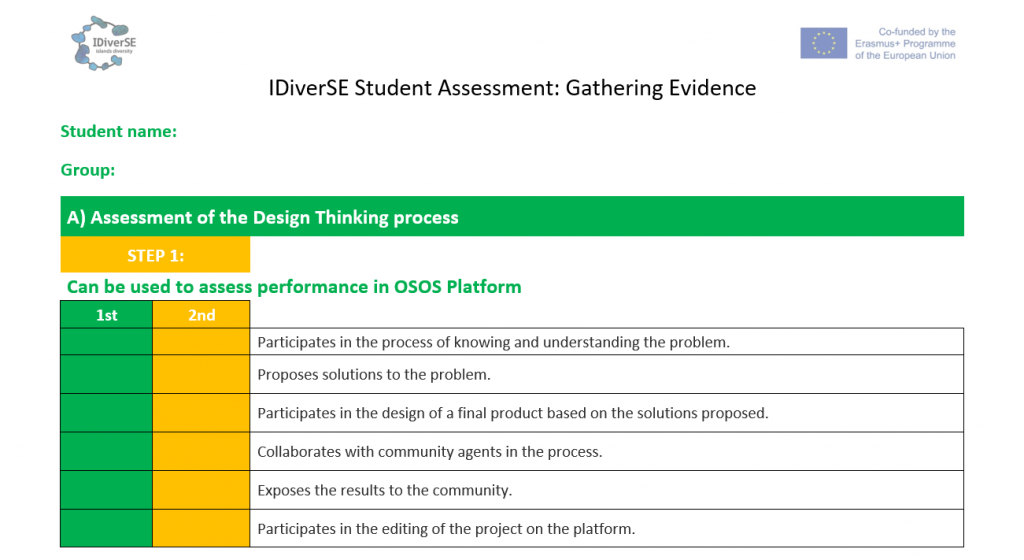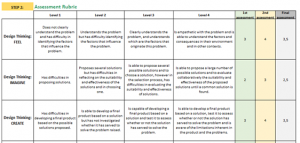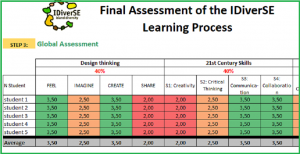 Use this tool to evaluate your student's performance and development of key skills in two different assessment moments of your teaching practice in order to gather evidence to perform a final evaluation using the global assessment tool.
This rubric helps you to score your students' performance related to the different assessment areas used in IDiverSE, being them the Design Thinking performance, the development of 21st century skills and the Inquiry-learning process.
Versão portuguesa
This tool aggregates the whole assessment process of the class. Teachers use the evidences they gathered from each student, with the use of the checklist, evaluate the students performance with support of the Rubric and find an automated final global assessment.