Veja esta atividade em Português 
/  Δείτε εδώ την δραστηριότητα στα Ελληνικά
/ Ver esta actividad en español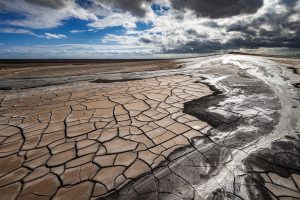 Name: Restless Earth
Author of the activity: Eleftheria Tsourlidaki (eleftheria@ea.gr)
Main topic(s) that includes:Environmental Sciences, Geography, Ecosystem, citizen protection
Brief description: Our beautiful planet is constantly under transformation. Sometimes, changes occur over a very long period of time and we barely note them. Some other times however, transformations are the result of massive and devastating events. In this activity we explore some of Earth's most intense and overwhelming events; volcanic eruptions, earthquakes and tsunamis. We will reflect on the impact of these natural phenomena on humans and their societies. You will also be challenged to design a citizens' alert programme in order to raise awareness in the local community and help your municipality in preparing citizens for such events.
To download the activity in PDF: Click here
To see the activity online: https://portal.opendiscoveryspace.eu/en/osos-project/restless-earth-853277 (click on the link, read the description,  scroll down and click on "view accelerator" to view the full activity).
Subject domain(s): Environmental Sciences
Keywords: Volcano, Earthquake, Tsunami, natural hazards, citizen protection
Big Ideas of Science: 


 Energy; Earth (to learn more about the big ideas of science click here)
Interdisciplinary collaboration ideas:
Biology: ecosystems, natural hazards effects on living organisms
Physics: Waves, energy propagation and transformation
Chemistry – Geology: Volcanic gases and materials
Mathematics: Logarithmic scales, diagrams
Geography: Terrain features related to Earthquakes and volcanoes
History: Historic events related to major natural disasters
English: collaboration among students from different islands may require the English language