Veja esta atividade em Português 
/ Ver esta actividad en español
  /  Δείτε εδώ την δραστηριότητα στα Ελληνικά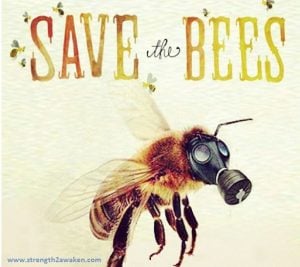 Name: Bees for the future
Author of the activity: David Sousa (davidnsousa@gmail.com); Priscila Doran (pri.doran@gmail.com)
Main topic(s) that includes: Biodiversity, Web-of-life, Pollination, Environmental Sciences, Bees,  Ecosystem
Brief description: Students will discover what is the importance of bees for human life as well as for the whole ecosystem and will investigate how their communities and the communities that live in other islands are behaving towards bees. Bees are a major contemporary science concern, as they are necessary for the pollination and consequent reproduction of most of the plants that we eat (and that the animals that we eat use to feed as well) and their numbers have been decreasing at a fast rate. Considering this, students from the different islands will learn about the problem and collaboratively figure out solutions to improve community awareness and conservation strategies in the islands.
To download the activity in PDF: Click here
To see the activity online: https://portal.opendiscoveryspace.eu/en/osos-project/bees-future-852292  (Open the link, read the description and scroll down to click on "view accelerator").
(click on the link, read the description,  scroll down and click on "view accelerator" to view the full activity).
Teachers' support documents: Download the guidelines and support documents of this activity
Subject domain(s): Biology, Environmental Sciences
Keywords: Bees, Biodiversity, Ecosystem, Pollination, Extinction
Big Ideas of Science:  



Evolution; Earth; Energy (to learn more about the big ideas of science click here.
Interdisciplinary collaboration ideas:
Biology: ecosystems, biodiversity, bee's behavior, etc
Mathematics: Beehive mathematical patterns, Fibonacci sequence
Environmental Sciences: ecosystems, pesticide use, protecting bee populations
Health: Harms of pesticide use for animals and humans
Psychology: People's habits and relation with the environment, willingness to change, etc.
Economy: different agricultural practices and their impact on economy, impact of bee extinction on economy, etc.
English: collaboration among students from different islands may require the english language